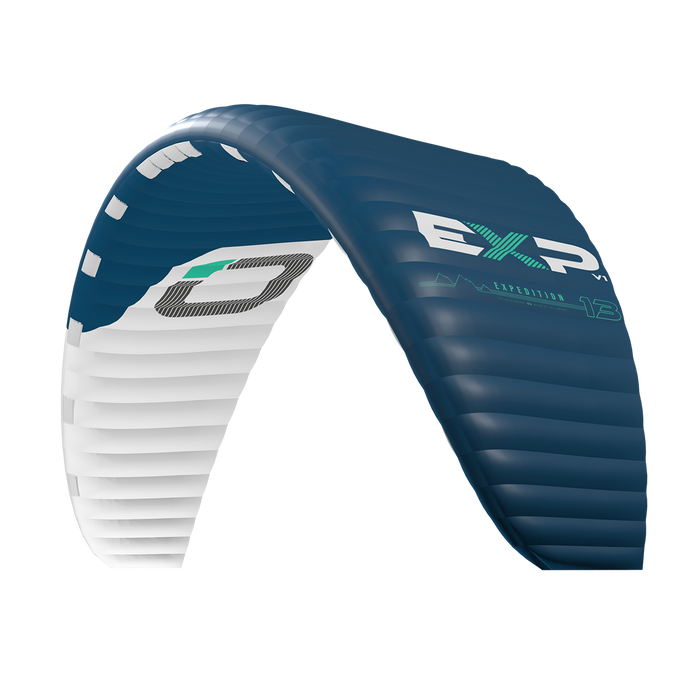 Ozone Chrono EXP V1 2023
Save

Liquid error (snippets/product-badge line 32): Computation results in '-Infinity'

%
Low in stock!
Ozone Chrono EXP V1 2023

This is the latest and greatest Snowkite on the market for Expeditions and multi-day adventures.  Adrenajen will be using this kite to cross Greenland in 2025.
These kites are built to order and you can choose your favorite color or custom logo design.  Contact Jen directly to find out more about this amazing kite.
Email:  jen@adrenajen.com
Ultralight
Designed for expert and expedition riders
Industry leading Internal Re-Ride Release system
Ultra Light materials
Ultimate high level open cell foil kite
Self Land & Stay Safe
Designed with a partially open cell leading edge, the EXP V1 also features our revolutionary Internal Re-Ride Release system, offering the crucial ability to safely self-land a kite in extreme conditions while adventuring high in the mountains, or over long distances on the snow.

Using the invaluable feedback of our experienced adventure snowkite team, Jonas Lengwiler (winner of Vake and Ragnarok), and Greenland expedition specialist and guide, Håkon Mæland, we developed the EXP V1 to be the dream tool for truly unrestricted snowkite adventures.
Born Light, Genetically Strong
We not only designed the EXP V1 with the best material combination to be as light as possible, but also to ensure excellent durability.
Practical performance was also a key priority, so we've also made sure that the bridle lines are easy to sort and handle, even in freezing temperatures.
When conditions become extreme, be sure that the EXP V1 can handle whatever comes your way, even when pulling heavily loaded sleds.
LOW WEIGHT, HIGHLY TECHNICAL PERFORMANCE
The EXP has a light weight double surface design that is mid high-aspect-ratio and combines 38 – 44 cells – depending on the kite size.

The high number of cells means the ribs are positioned closer together, producing an ultra smooth surface. This corresponds to reduced drag and a clean profile, resulting in superior flight efficiency.
TAKE THE ADVENTURE ON
The EXP V1 ships with a lightweight Compressor Bag to keep the kite packed and secured as small as possible. We recommend adding the Technical Mountain Bag to carry multiple kites and all your essential gear on longer backcountry missions and expeditions.
Whether you dream of a short expedition to free your mind, or to navigate extreme conditions and reach the furthest snow capped corners of the world, the EXP V1 is your ultimate, no-nonsense, adventure partner.
Revolutionary Internal Re-Ride Release System
Our unique Internal Re-Ride Release system is the market leading snowkite release and landing system. It has made mountain climbing and packing so much more enjoyable, safe, easy and quick for the user.
When activated the kite de-powers instantly without tangling, and will sit on the ground ready to re-launch as soon as you're ready to go again.
Another advantage of our Internal Re-Ride Release system is the land and secure option.
To land the kite simply pull the 5th line until you reach the Secure Loop which can be found approx 2m up from the control bar. The kite will stall and fall to the ground without any pull.
Use the Secure Loop in the 5th line to keep the kite on the ground – it can be hooked onto the kite leash clip, or slipped over the bar end. This makes landing and packing your kite safe and easy even in high winds.
The Brake Handle that spans between the back leader lines on the control system makes reverse launch and light wind landing easy.
IMPORTANT NOTES:
The EXP V1 materials have been used extensively on our Ultra Light kites and paragliders since 2011. The kite must be carefully looked after. It needs an experienced rider who knows how to keep the kite up in the air and how to handle it gently on the ground.
Always use a Brake Handle when flying a foil kite. This is the handle/line that spans between the back leader lines on your control system. This easy-to-grab handle makes inflation, self-landing and reverse launch easier.
The EXP V1 can be used with either the Contact Snow or Snow EXP control systems. It should not be used with a 4-Line control system as it would not benefit from the Internal Re-Ride Release system.
The EXP V1 is made to order. Contact your local shop/distributor for production lead times.
The Speed system and Bridle lines should be regularly checked and maintained in the correct trim or the kite will not perform as designed. If they are worn or not to factory specification (+ or – 15mm) they must be replaced.
https://www.youtube.com/watch?v=fk_b_BTWres
We recommend using the Ozone V4 EXP Bar
https://adrenajen.com/collections/snow-kites/products/snow-bar-v4-exp
Manual PDF https://ozonekites.com/wp-content/uploads/2023/08/Depower-Manual-ENG.pdf