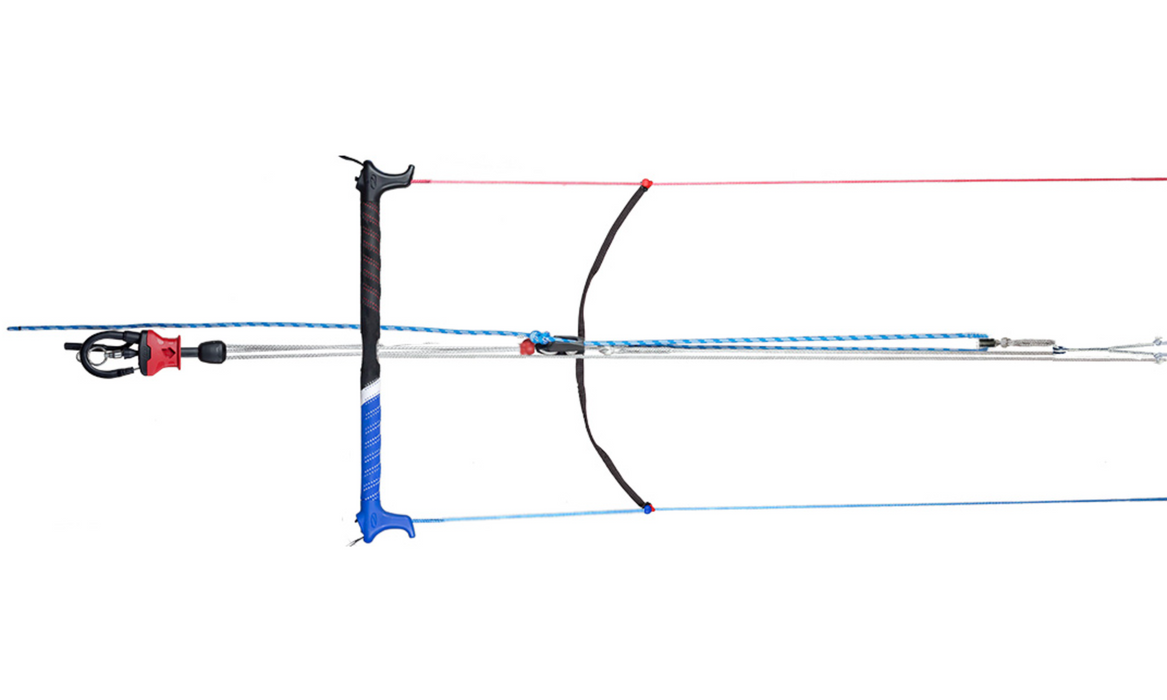 Snow Bar V4 EXP
Save

Liquid error (snippets/product-badge line 32): Computation results in '-Infinity'

%
Low in stock!
Ozone Snow Bar V4 EXP
A lightweight control system designed specifically for the Chrono V3 EXP - it is a must-have addition.
Features
Based on the Contact Snow V4 control system featuring our innovative Click-in-loop, combined with a double low friction ring trim system similar to our Race V4 control system. Trimming the kite as you ride is made easy and comfortable and the 6mm trim line is easy to grip even when wearing polar gloves.
Innovative Click-In Loop
Two Release Modes
Three Loop Size Options
Spinning Head with Anti-twist Flag Out Line
Double Low Friction Ring Trim System
Soft Bar Ends with Leader Line Adjustment
Stainless Steel Leader Line Pin
Light Weight Aluminium Centre Piece
Ergonomic EVA Grip
Easy Flying Line Sorting
Back Line Trim Option
500kg/300kg Flying Lines
Innovative Click-In-Loop
An all-new push-away quick release with an innovative one-step Click-In reload function that is incredibly intuitive. The release handle fits comfortably in the hand, it is quick and easy to activate the release by pushing the handle away. A self-positioning release mechanism locates automatically, ready to be re-loaded by simply 'clicking' in the loop. The Click-In Loop is AFNOR NF S52-503 certified.
Design Inspiration
What's the first thing you do when you get in a car? You click in your seatbelt, hearing that 'click' sound makes you feel secure that you are safely buckled up, and you know instinctively how to release it. The design of our new release system, the Click-In Loop, is inspired by the same principle. In the same way fastening your seatbelt has become a natural action when getting into a car, riders should activate and reload their release systems before and after every use. Although this important safety check is often overlooked, checking your release before each session will ensure it is functioning properly. We developed the Click-In function to be simple and intuitive, so activating and reloading will become second nature.
Dyneema Lines
The Snow EXP Line sets are made from the highest quality Dyneema available, using the same 500kg front and 300kg back lines as our standard Snowkite and Kitesurf line sets. To keep them light, tidy and hassle-free we have removed the stopper ball from the 5th line. Available in 25m, 40m, and 50m lengths.
Important Notes:
Below the Bar Release (Recommended Mode)
All riders should attach their Kite Leash to the Flag Out System. This is the small eyelet on the Stainless Steel Swivel Ring.
When the release is activated, the kite will flag out and fall to the water/ground.
Advanced Riders
(Use at your own risk, not recommended) 
Riders performing unhooked tricks or who are more confident and have spent many hours Kiting can attach in Expert mode, where the loop part runs through the large eye of the steel ring. When letting go of the bar in Expert mode (without activating the release e.g. missed handle pass) the kite will depower but WILL NOT flag out.
Be aware in this situation, the Quick Release will be out of reach and can therefore not be released. When hooked in and activating the Quick Release the steel ring automatically slips off and the kite will flag out.