SOUL
Freeride, Big Air, Travel
The SOUL combines high comfort with a sporty character. The inspiring lightweight kite construction blended with precise control and bar feedback convinces on every terrain. Highest stability and the great water relaunch make your daily session truly user-friendly. The new way of kiting, pure fun without limits!
| | |
| --- | --- |
| TECHNOLOGY | Closed-Cell Foil Kite |
| SKILLS | Beginner - Advanced |
| SIZES | 6 / 7 / 8 / 9 / 10 / 12 / 15 / 18 / 21 |
| TERRAIN | |
"In my opinion the best wing we've ever built, a true all in one kite, with high safety standards and superb control at any time."
Christoph Hesina, International Sales and Marketing Manager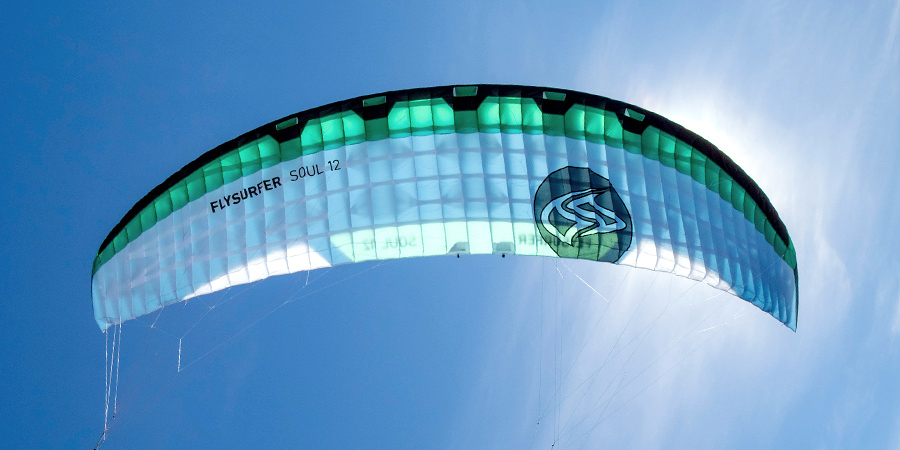 X-Light / DLX+ Construction
At FLYSURFER Kiteboarding, we blended the SOUL's construction with lightness and durability. The new X-Light Fabric has the best qualities for maximum performance and impressive longevity. The incredibly lightweight (32g / m²) double-ripstop material is highly tear-resistant as well as airtight, and provides an extremely smooth sail. The leading edge is protected with durable DLX + against dirt and abrasion. This ultra light foilkite is the best travel compagnion. When it comes to materials and components, the SOUL's is built to last and perform at the highest freeride standards on any terrain.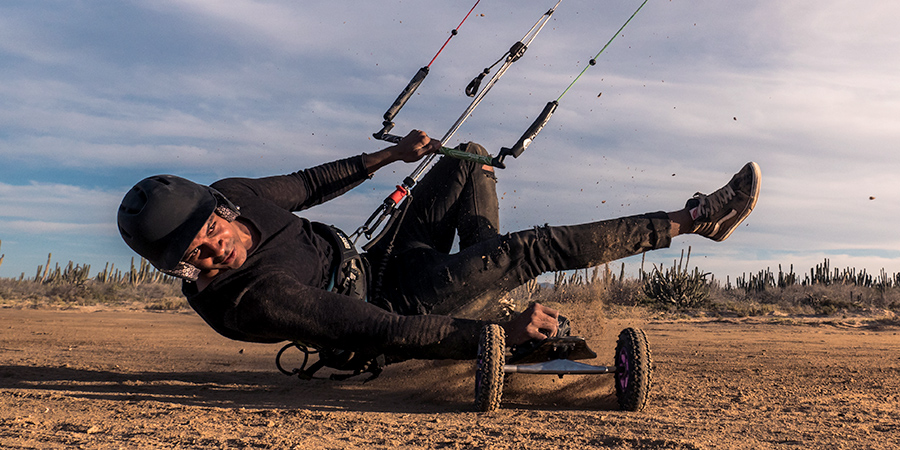 Full Control with Precise Turning
Every size's construction aspect ratio is optimized and trimmed to give you the best foilkite response possible. Trust in the high backstall resistancy blended with smooth power delivery to master your new tricks or simply get going. The SOUL's precise turning with consistant power throughout a loop has been created to give you the ultimate control at any time.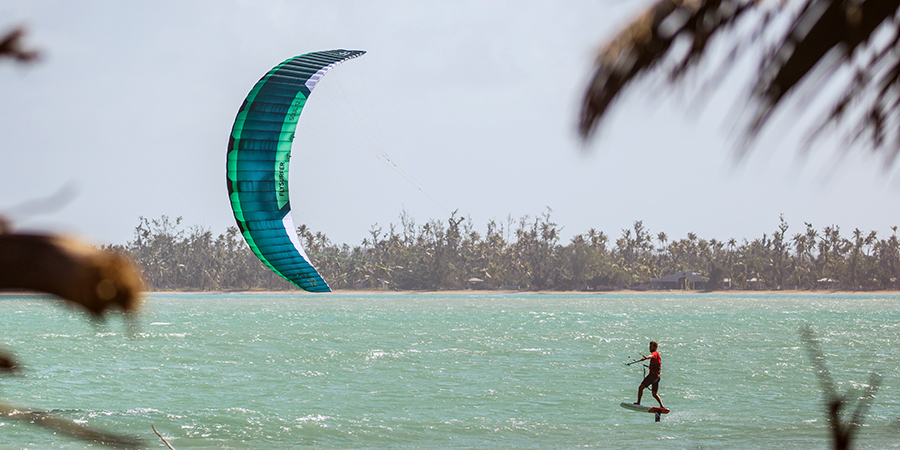 Experience Short Lines
The SOUL gives you a sublime hydrofoil experience by using short flying lines (from 12-17m, depending on the size), to allow for the fastest maneuvers. This setup enables a more direct feel of the kite and generates less lift, which is perfect for learning a new aspect of the kitesport and adds safety whilst teaching on land or snow.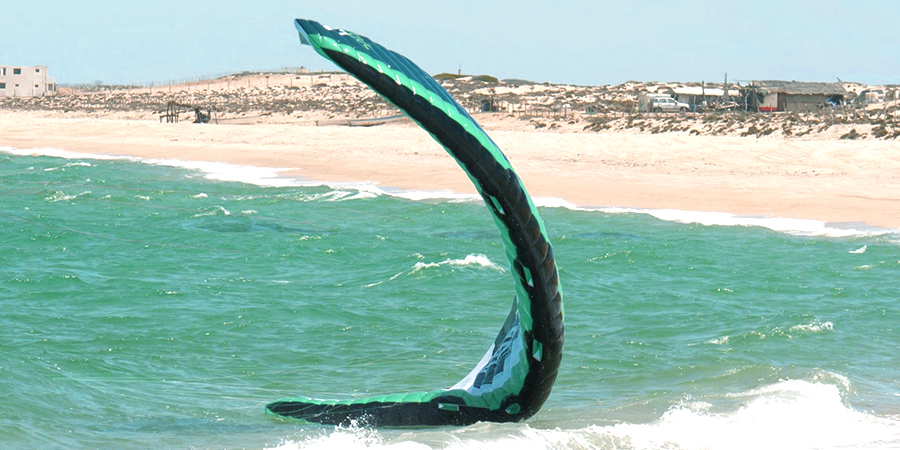 One Line Relaunch
The development team created a new outline assuring a superb relaunch of the SOUL. We believe that foilkites will revolutionize the way of teaching and learning how to kite. Safety is a key fact and restarting your kite from to water by pulling one steering line must be similar on any system. The SOUL combines all benefits of a foilkite with the same methodical relaunch of a LEI-Kite to make exercises as simple as possible.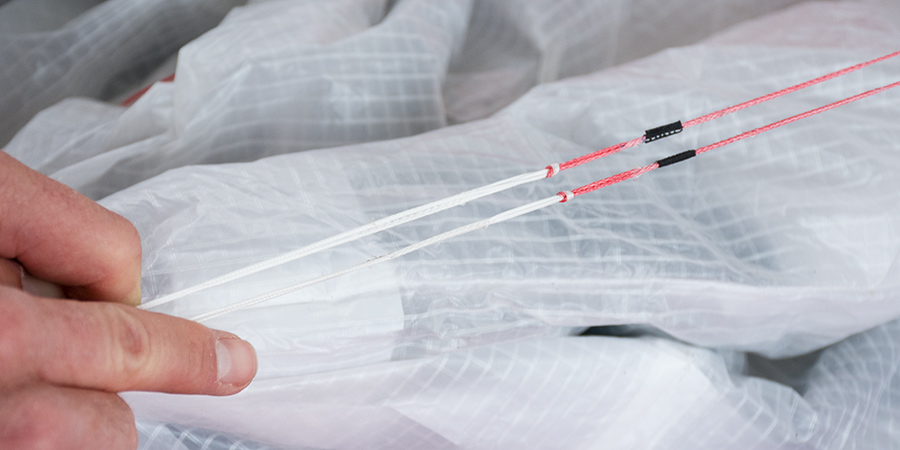 Maintenance - Bridle Check
The SOUL offers a wide variation of tools for maintenance. The new bridle check can be done by measuring and comparing the black marked lines at the canopy to compensate stretch or shrink of the bridle. The individual levels of the kite are controlled with different ratios by the Mixer and thus influence the angle of attack and the curvature of the profile. Adjustments after heavy use over years should be done to keep the products performance and ensure a long-term use of the SOUL.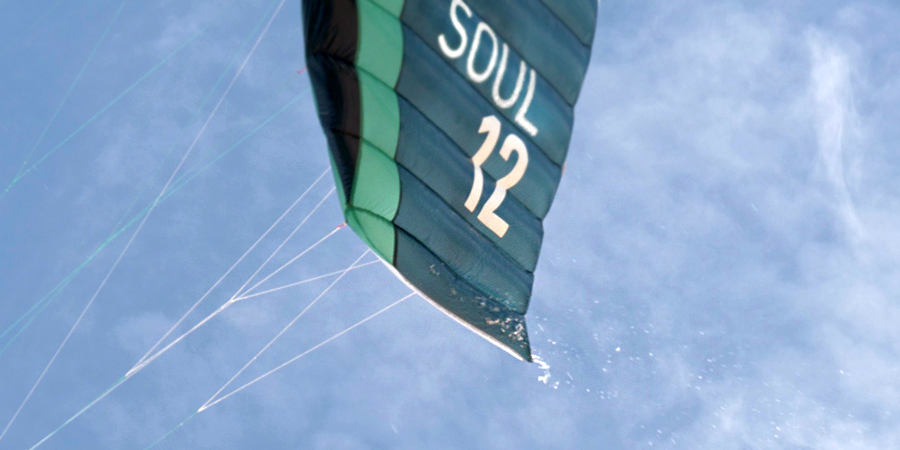 Improved Automatic Drainage System
Safety is a central matter in the development of our products, and the automatic drainage system is an important component when it comes to trust. The interior and the choice of material of a FLYSURFER closed-cell foilkite is optimized to absorb as little water as possible and, in case of a long wash or windhole, to ensure that it can restart. This feature separates us from the competition, enabling deep water launches and gives the customer confidence to relaunch our kites in the lightest breeze.
The technical highlight of the SOUL is its lightweight construction, which is beautifully staged by the transparent bottom sail. This unique material mix uses our competition-tested X-Light fabric for the first time in a kite designed for everyday use, whilst the leading edge is protected with durable DLX+ fabric against dirt and abrasion. The proven Rigid Foil technology produces a beautifully smooth nose for high aerodynamic efficiency, which gives the SOUL its outstanding upwind performance. The ultralight wing offers tremendous stability through weight reduction. Its swept outline, in combination with the ingenious internal balance system, allows relaunching via one back line and ensures precise steering, as well as excellent feedback from the SOUL. FLYSURFER has been relying on longevity for years, with the new Mixer Check we underline this philosophy and offer another option for effective maintenance. The improved drainage system offers optimized and fast discharge of water and dirt. This complete package meets all the criteria from training use to strong wind Big Air kite, it will especially make the transition from L.E.I kite to Foilkite easy. Safety. Versatility. Longevity.
Total package consists of:
1x SOUL Kite only
1x Universal Kite Bag
1x SOUL Light Bag
1x Kite Safety Guide
1x Repair Kit
1x Sandbag
| SOUL | 6 | 7 | 8 | 9 | 10 | 12 | 15 | 18 | 21 |
| --- | --- | --- | --- | --- | --- | --- | --- | --- | --- |
| Water (knots) | 15-37 | 14-36 | 13-34 | 12-32 | 11-28 | 9-24 | 8-20 | 7-18 | 6-16 |
| Land / Hydrofoil (knots) | 11-28 | 10-26 | 10-24 | 9-22 | 8-20 | 7-18 | 6-16 | 5-14 | 5-13 |
The wind range chart is to be used as a point of reference. It is based on a rider who weighs around 75kg (165lbs.) Actual use will vary depending on your weight, skill level, board size/type (twintip or hydrofoil) and wind conditions on water or land. When choosing a kite size, always use common sense and repeatedly choose a smaller size if you are not sure, especially when using the kite on land.